Ownership at Powfoot Lakes
We know how much we all crave a little time away from the hustle and bustle, so why not have your own home from home in beautiful farmland.
Located between Cummertrees and Powfoot near the Solway Coast, Powfoot Lakes offers pitches to site your very own Holiday Home. A home from home you can enjoy every weekend of the season, all the way from the 1st of March until the 31st October. We offer an extended 25 year license for the holiday homes from new, giving you ideal time to enjoy the peace and relaxation.
How to become an owner at Powfoot Lakes
It is very simple to become an owner here at Powfoot Lakes.
We source high quality pre-owned caravans to sell on park, starting from just £14,995, with a minimum license period of 10 years.
We have also set up a relationship with 3 "local" Holiday Home dealers which allows our customers to buy a New static holiday home from them, and site it on a pitch of your choice that we have available. This makes it cheaper for you as you will only pay the retail price of the caravan, plus delivery, siting and connections.
If you own a caravan elsewhere, but are looking to move, we allow bring ons of holiday homes up to 15 years old, where you can choose your pitch and it would cost £5000 + VAT to site it on one of our pitches for its remaining time.
For your ideal pitch, we would take a deposit of £500 to secure it for you, with this £500 coming off any site fees you will be charged for from the date of handover.
The reason we can do it so cheap, is because our relationship with the dealers means we charge them direct for a fee to bring the new caravan on, which means you aren't out of pocket and pay a fair price for the holiday home.
Our dealers are:
Ideal Caravans, Northumberland/Durham, www.idealcaravans.co.uk
Kendal Caravans, Cumbria, www.kendalcaravans.co.uk
SGM Caravans, Carlisle, www.sgmcaravansales.co.uk
The answer is Yes!
To bring your own caravan to site, we would charge a fee, currently £5000 +VAT, to pitch it at Powfoot Lakes. This would purchase the leashold of the pitch for the number of years the caravan would have left until it was 25 years old.
Please note we do not take caravans older than 15 years old onto park.
This fee and rule would also apply if the caravan you are purchasing is a second hand caravan.
This fee does not apply to New Caravans purchased from the dealers mentioned above.
What are the running costs?
Our annual site fee for the 2023 season is £1,312 inc VAT and Rates, frozen from 2022 rates.
The only other costs would be for electric, which is metered and billed halfly, and your gas, which you can get from a local distributer.
To get your ownership journey started, why not call 01576 300251 and speak to Cameron to arrange a visit or answer any questions you may have.
Make: ABI Size: 28x10
Model: Vista Bedrooms: 2

Year: 2010 Plot: 11

Price: Easter Special: Was:- £14,995, Now £13,995
Price includes siting and connections, as well as 2022 Site Fees and a Licence on site until the end of the 2034 season.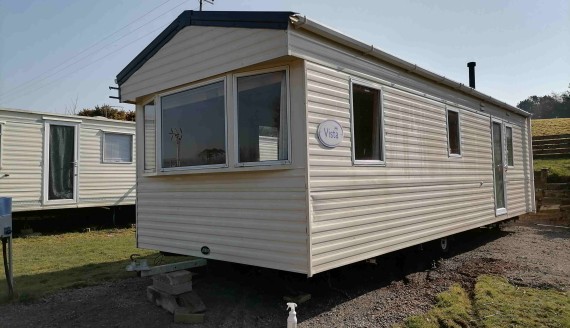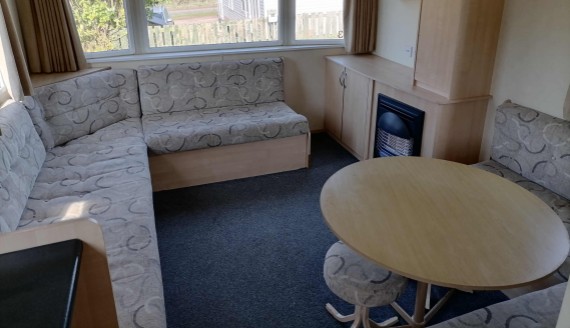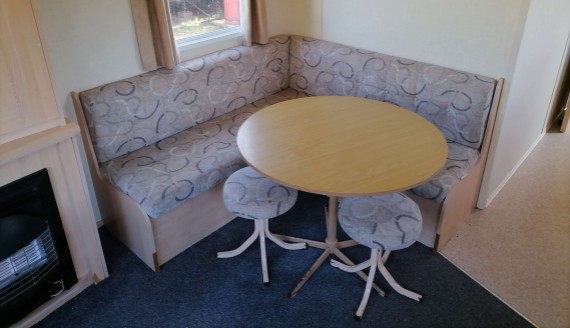 Make: ABI Size: 35x12
Model: Roselle Bedrooms: 3

Year: 2009 Plot: 21

Price: Easter Special Offer: Was:- £19,995, Now:- £18,995
Features: Double Glazing & Central Heating