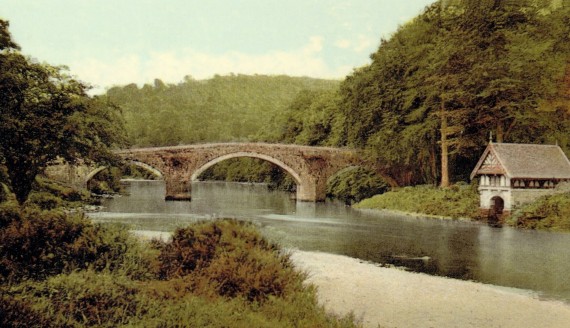 Hoddom Bridge c1908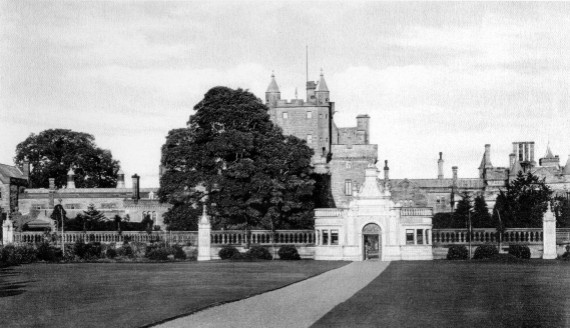 Hoddom Castle c1906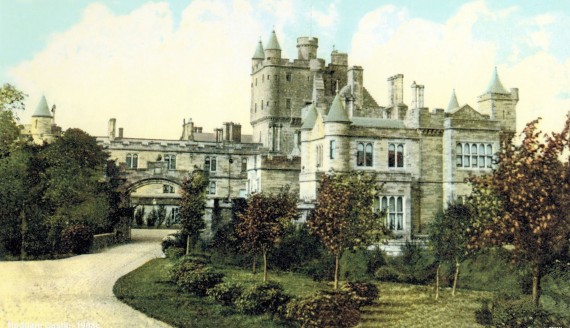 Hoddom Castle c1908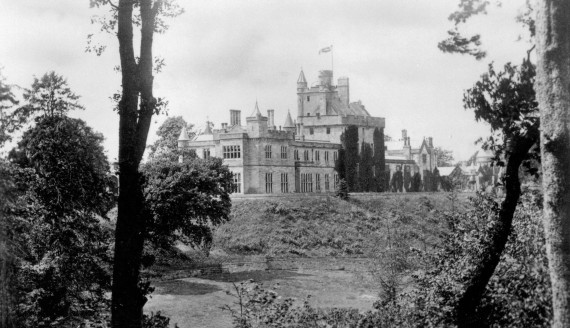 Hoddom Castle c1934
The castle is less then half mile from the watch tower of Repentance and it seems the two were built in tandem the former to support the latter. Captain Grose, who visited the castle in the 1780s reported a great armorial stone over the door of Lord Herries (John Maxwell) Arms, but this has sadly long since disappeared.
The castle was sold to Murray of Cockpool in 1626 by Sir John's grandson, William, Lord Herries. Murray extended the wheel stair up another level and added the distinctive pinnacle roofs over the corner rounds. He also added the first of a whole series of extensions which have scarred the exterior stone work.
After several changes of ownership including the celebrated Charles Kirkpatrick Sharp, the Castle came to the Brook family who employed William Burn to modify the place in the 19th century. Burn was a great exponent of the Scottish Baronial style and encased the whole ancient edifice within a baronial mansion. The Brook family however, took up residence at their other home, nearby Kinmount, and Hoddom was rented out.
During the Second World War the castle and grounds were requisitioned and allied servicemen lived in the extensive structure. The mansion fell into disrepair in the 1950s, which prompted the demolition of all the Victorian additions revealing the 16th and 17th century towerhouse.
Today the tower is uninhabited and surrounded by a caravan park.